Unholy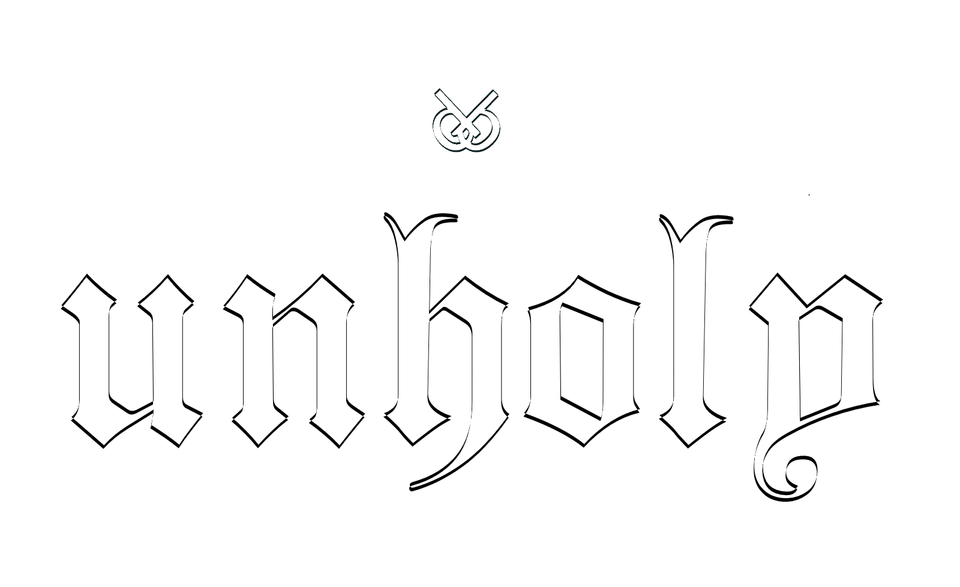 There's a weird feeling I've been experiencing as of late of things becoming unstuck from a long period of stasis.
It could be primarily perceptual. It's not clear. The sensation reminds me of the freeze time ability in Zelda: Breath of the Wild. Using this ability, the player can freeze time and physics. They can use the time where the ability is active to hit an object a bunch of times as it stays immobilized. When the power's time limit elapses, time and physics resume and the object goes flying.
It sometimes seems like the "goes flying" part is now and a lot of things are happening. Or, the change already took place, and I'm just now noticing it. I'm trying to be open to it. This could be related to changes I'm making in my life, and is more of an intuitive observation than anything else. It still seems like things may be a bit stressful for many right now in a different way than before as we undergo another round of change, or lack of change.
It can be hard to accept these changes when I didn't always feel like I got to be present for when the change happened. It can feel like the world has been hit with a giant hammer and we're just now starting to feel it.
---
This week
We're taking a trip back in time to revisit the catalog of Daphnis Mxxn Zine Covers. They've got cute characters. I'll share a little about the imagery in each one. It's a bit of a retrospective of the cover art I've done for this zine and an opportunity to look back on the last few months of its existence :D
Then I've got a little promo for my show next Saturday.
---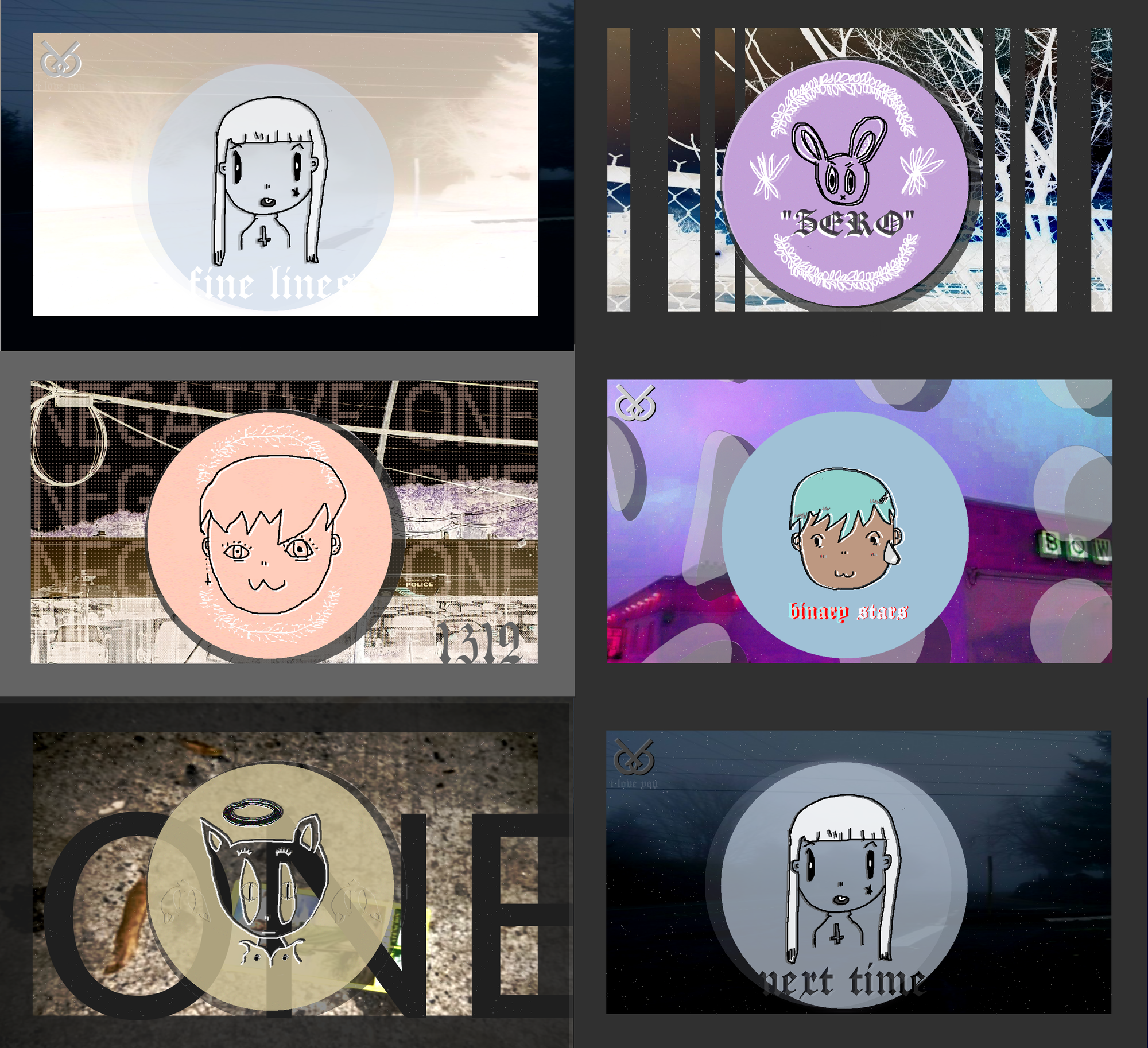 In order, from the top-left, the background photos revealed:
Fine Lines - The negative image in the background is from a run I took one morning in the mid-2010s in Takoma, Washington. It was one of the first few times I had been there. The fog was dense and thick and it reminded me of Silent Hill. Which, you know, I'm into that.
Zero - I'm actually not sure what this picture is of. I'll need to take a closer look. It's a bit mysterious, though my guess is that it's Fairfax, Virginia or somewhere in DC.
Negative One - This is a cop car depot in DC. Gross.
Binary Stars - I used to work next to a Bowl America in Virginia. The program I ran used to be a Tae Kwan Do studio, and before that a dentist's office. When I left the program each day to drive back home to DC I'd see the sun setting over Bowl America.
One - I was outside a shrine in Mexico. I took a picture of a discarded prayer card on the floor.
Next Time - The same image as Fine Lines, but it's Silent Hill at night, when the scary music comes on.
---
Escape Artist at Songbyrd DC
Reminder of this show coming up in just one week! My band The Escape Artist is playing, along with Ari Voxx and the Sad Lads and Kinda Evil.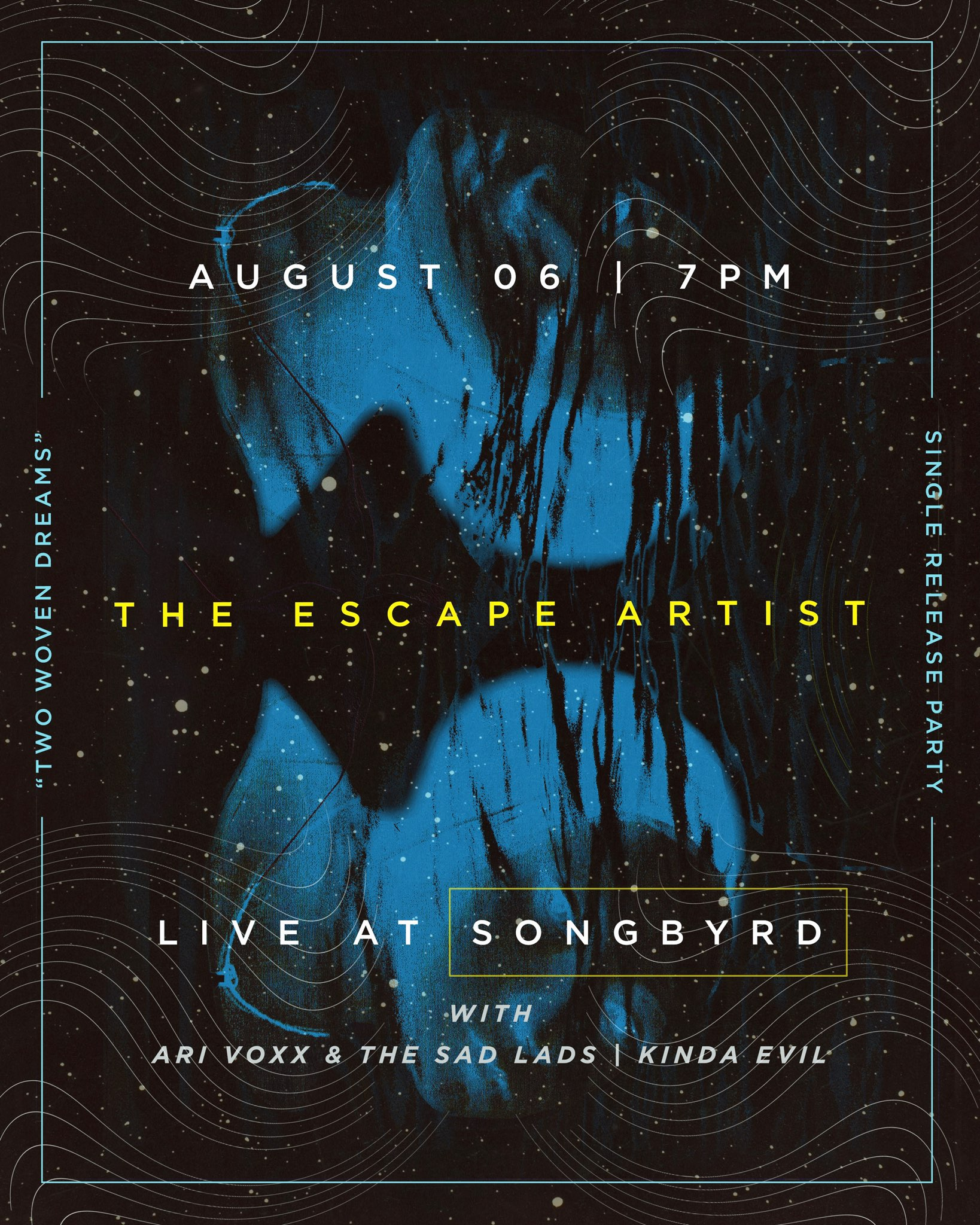 ---
Next time
Next week, I've got some short fiction that'll likely be ready. The piece is called Accepting Hole. I was gonna put that in this issue, but it just wasn't feeling ready. There's gonna be a lot of cool work in the next issue. It'll be available to all subscribers.
Please consider buying a paid subscription for yourself or for a cute friend. It helps keep this weirdo operation going.
If you've got thoughts, feedback, feelings, please feel free to email me at daphnis (dot) mxxn (at) pm (dot) me.
Right now I'm listening to Jane Remover, who is very amazing. Truly one of my favorite artists recently.

   .JOOOEL.        __.   
 _JF"   (ee   .Joi"ieL_ 
 Fo)    `4F_ OiF"   (eo 
OE)        EEe)      (EO
OE)        ee        (FO
Oe)                  (EO
EE)    by daphnis    (eE 
 FF)       mxxn     (eO 
  (ee              EF)  
  `4Fi            _FF`  
     OFO)        eE     
      "FFL_    (oF"     
        (oEe ioFe       
         `"""""`       
see you next time, space vampire