Binary Stars
I really need to tell you about this game hell lovers: perpetua.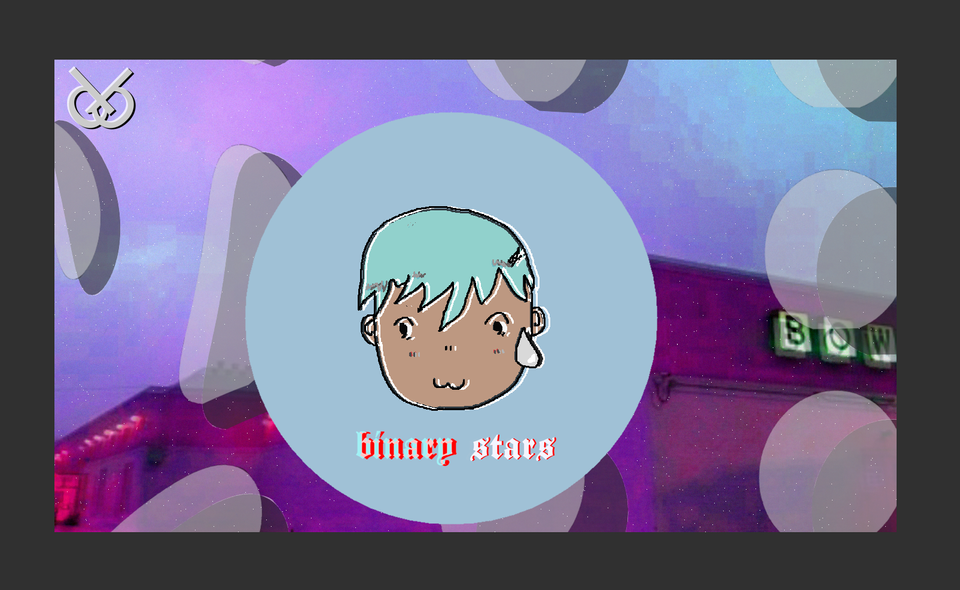 I spent a lot of my time this past week sleeping. I read Asleep by Banana Yoshimoto, along with a lot of other books, and I rested. I don't have a longer intro this week. Cutting right to the good shhhiiitttt.
This week
I made a comic, hell lovers: perpetua. There might be more of it in the future. I'm proud of it and excited to take the comic wherever it goes next. Apparently, I'm a fan of scrolling comics that go hard on vertical reading. I wanted to make something that expressed joy along with hardship and I think I feel this in the comic. It's got that sensation of being really, really into a special interest and needing to talk about it. It's pretty cute :3
It's a little small on mobile, so let me know if it's totally unreadable on your devices. I wanna make stuff that people can look at on whatever device they have. The comic is part of the reason I'm publishing this publicly rather than to subscribers only. I really wanna share stuff more broadly when I can.
The recording of Queer Games Telethon is also here! I've included that down below. You'll recognize my art in the promo + stream overlay designs. That event was a huge amount of fun to work on with Syn and all the other amazing performers.
The Queer Games Bundle the telethon was in support of is currently 86% towards their goal with a few days left to buy it, so please support if you can! There are so many amazing games in the bundle.
---
hell lovers: perpetua























---
Queer Games Telethon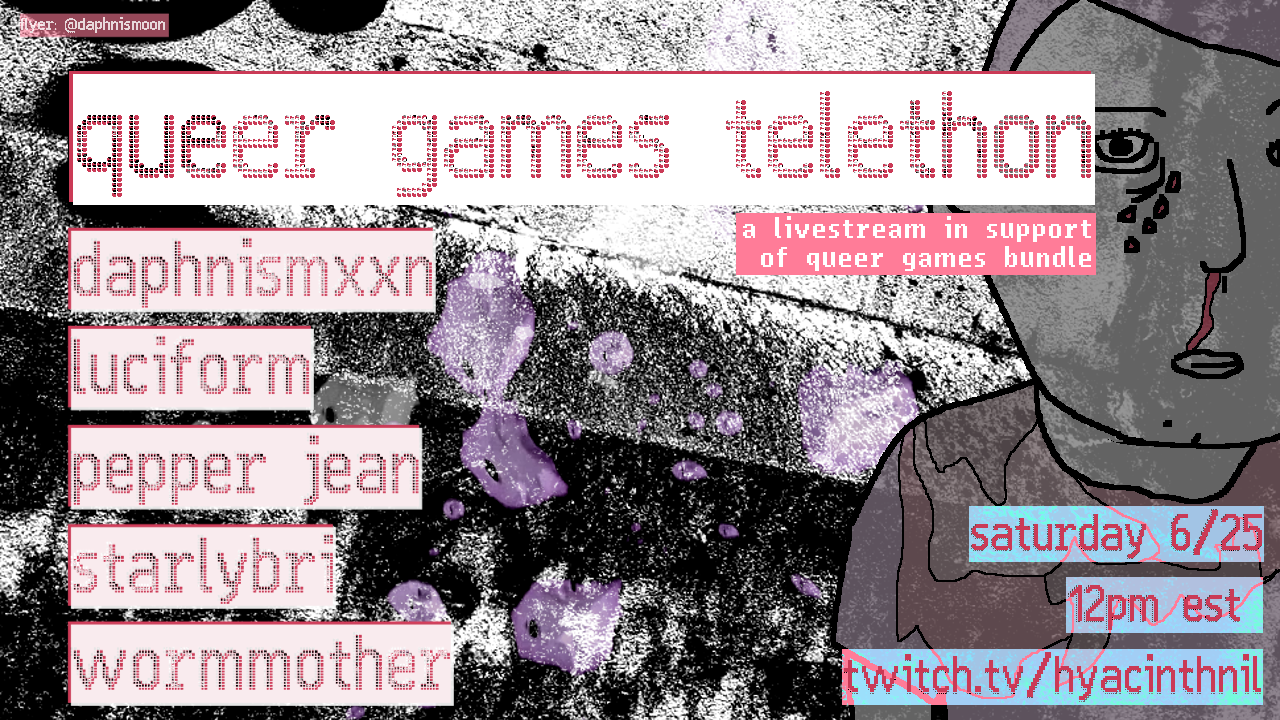 I jump on the stream about midway through so you can check that segment out as well.
---
Next time
The next issue is called Next Time. Ehehee I'm so obnoxious with the issue titles. It'll be available to paid subscribers, as per the cycling release schedule that resets every month.
tldr: there are two posts per month available only to paid subscribers, one post available to all registered subscribers, and one that's public to everybody on the damn internet.
If you can, please subscribe! It gets you access to more of my work and helps me sustain this project by supporting my labor financially and helping pay for operational costs.
If you've got thoughts, feedback, feelings, please feel free to email me at daphnis (dot) mxxn (at) pm (dot) me. I'm working on setting the reply-to email address, so you'll probably be able to just respond to this email next time. I'm gonna replace this with a web form because I just realized this is going on the website but it's whatever, for now.
I'm completely blown away by Machine Girl's OST for Neon White. I only listen to this now. My resting heart rate will never go below 120bpm.

   .JOOOEL.        __.   
 _JF"   (ee   .Joi"ieL_ 
 Fo)    `4F_ OiF"   (eo 
OE)        EEe)      (EO
OE)        ee        (FO
Oe)                  (EO
EE)    by daphnis    (eE 
 FF)       mxxn     (eO 
  (ee              EF)  
  `4Fi            _FF`  
     OFO)        eE     
      "FFL_    (oF"     
        (oEe ioFe       
         `"""""`       
see you next time, space vampire