Queer Games Telethon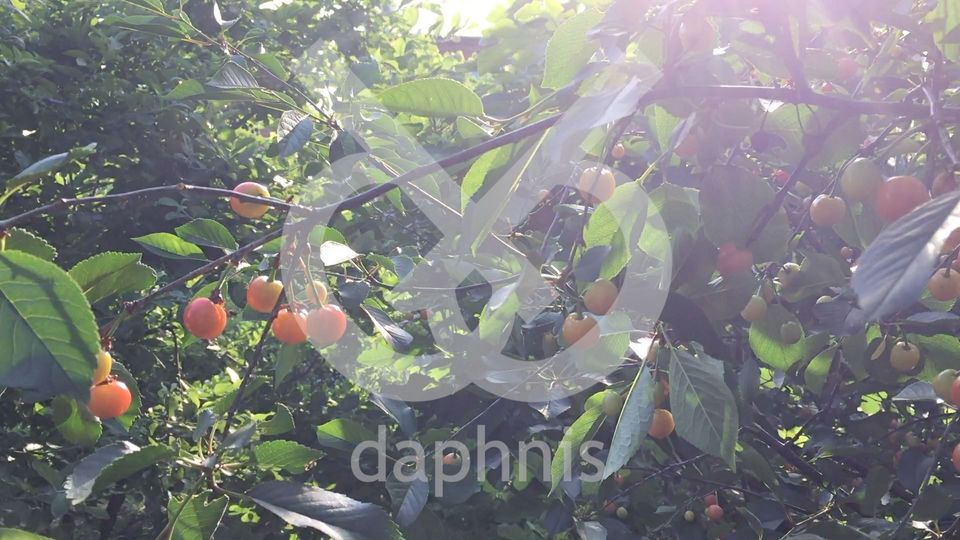 Hello! Things are a little different this time, for this issue. I spent the majority of my working hours this week preparing my set and the promotion art for Queer Games Telethon. It's a livestream event in support of Queer Games Bundle, a "bundle of over 500 games, software, and zines from over 400 queer artists across itch.io."
How to join us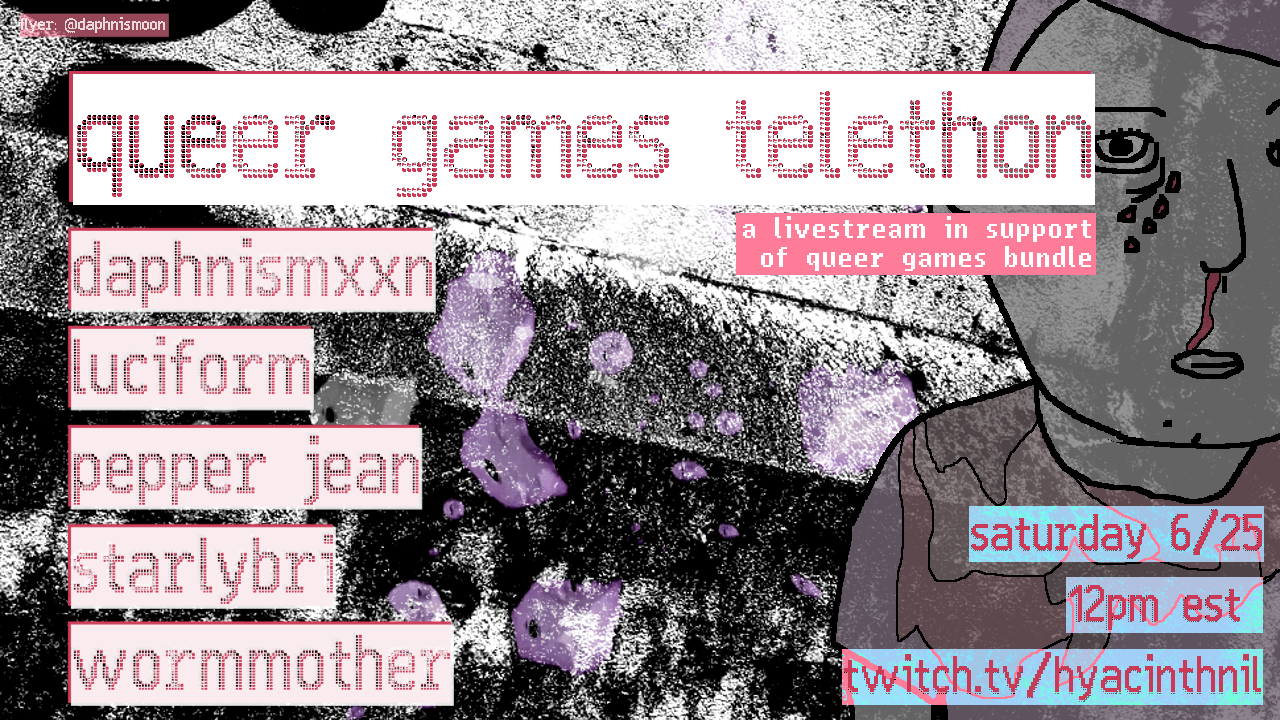 Join the stream today, 6/25. It's starting at 12pm ET and wrapping up at 7pm.
I'll be on the stream mouthing off about games between 3pm - 5pm and my set of previously unreleased music and visuals will play sometime during that block.
As I'm writing this, the Queer Games Bundle is 74% towards its goal and needs your help to get to the sweet 100%. There are so many amazing creators featured in this bundle and I'm really excited to try a bunch of them on the stream today with my friend Syn alongside many other lovely friends and compatriots.
Yesterday sucked, to put it lightly, so I'm hoping to spend some time celebrating queer artists and being playful. I wanna dedicate more of these issues to things I find joyful.
I hope to see you at the stream today! <3

   .JOOOEL.        __.   
 _JF"   (ee   .Joi"ieL_ 
 Fo)    `4F_ OiF"   (eo 
OE)        EEe)      (EO
OE)        ee        (FO
Oe)                  (EO
EE)    by daphnis    (eE 
 FF)       mxxn     (eO 
  (ee              EF)  
  `4Fi            _FF`  
     OFO)        eE     
      "FFL_    (oF"     
        (oEe ioFe       
         `"""""`       
see you next time, space vampire